---
Welcome to the FOALS website. You can view our latest news via our facebook page or use the menus above to browse our site.
---
We are the Friends of Ash Lea School and our main aim is to to help promote friendship opportunities and activities for the pupils of Ash Lea Special School and their parents. We also fund equipment where needed in classes, donate towards the school summer fun week and help school fund other events in the school calendar.
Due to the COVID-19 pandemic, we have not been able to run many of our activities and events but we are still actively helping the children by funding equipment for classes.
---
Donate to FOALS
Donations are always welcome and are put to good use supporting our special children either within school or outside.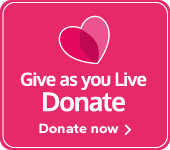 If you can spare a monthly donation even better!

---
Co Op Community Fund
We are proud to be part of this years Co Op Communicaty fund where we hope to raise enough money to fund a sepcial school orchestra to enable all children to be able to take part and have a sense of pride in how their bodies can promote music. If you shop at Co Op (even if it is only occaional), please consider adding us as your chosen cause. If you are not a member, it is easy to sign up and only costs £1. Please help us raise as much money as possible to achieve this amazing orchestra.
To add us as a cause, visit our page:
Co Op Community Fund – Friends of Ash Lea School